Making Attorney's Lives Easier. That is what we do at ZR Per Diem.
---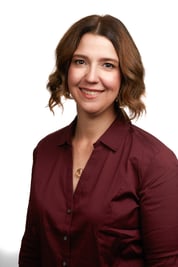 Over 10 years ago, ZR Per Diem founder Connie Rinaldi, was a partner in a small firm. Her firm was struggling to wrangle clients and make ends meet. What started out as a personal injury firm, with a handful of clients, suddenly became a bustling insurance defense firm and went from a small firm to a busy practice with a capacity issue.
"It was incredible," says Rinaldi. "One day, we're worried because the phone wasn't ringing and the next we have hundreds of cases and no way to cover the court appearances."
"We just thought, we'll figure it out, we always do," laughs Rinaldi.
First, they added a couple of attorneys to their staff to help out. But hiring staff is an expensive proposition, especially for a young firm when enough receivables aren't coming in the door to match payroll yet. And a couple of staff attorneys really wasn't enough.
"We had cases all over the New York City area. There still weren't enough people to cover every county we needed to be in every day to handle the cases," remembers Rinaldi. "We were all hands on deck. Every attorney was in court, every day, sometimes all day, and the paperwork and deadlines were really piling up back in the office. That is when we discovered per diem attorneys."
At first they used a couple of their colleagues to help them out with the occasional appearance. But eventually, they realized that they could really be much more effective at managing the huge influx of cases if they concentrated on handling the work in the office and let qualified attorneys handle the courtroom appearances.
"That worked like a charm. We had great relationships with colleagues we trusted. We knew they would get the job done and we could focus on moving these cases to resolution, which is what our client wanted. Everyone was happy," says Rinaldi.
One day, the management at the insurance company changed. "I remember getting that call," says Rinaldi. "As quickly as those cases came in, they were gone, reassigned to in-house counsel. Here we were with a staff of attorneys and payroll to meet, but no income coming through the door."
"We got the idea that we could start making court appearances for other firms who found themselves with a capacity issue. Using our few staff attorneys, we could cover a few counties each day and pay the bills while we rebuilt the firm and found new business," says Rinaldi.
That was when the idea for ZR Per Diem was born. What started out as a temporary solution to a short term problem became the thriving business that ZR Per Diem is today. Over the last decade, Connie Rinaldi and team have built a legal services provider that arranges coverage between over 3,000 attorneys and a talented roster of over 350 independent contractor attorneys, across three states, encompassing 81 counties and countless courts, every day.
"It wasn't easy," remembers Rinaldi. "At first, we were each handling a few matters every day. Over time, we realized that there were a lot of attorneys, just like us, who could really use a service that provided more extensive coverage than what we were able to offer as just a handful of appearance attorneys."
We started brainstorming and eventually decided to create a full-service court appearance and deposition coverage service to help busy lawyers get the hours they need back in their day while still having the peace of mind of knowing that their matters were being handled professionally, efficiently and competently in court.
"For a while, we were still going to court every day," says Rinaldi. "But the idea really caught on. Lawyers loved the idea that we could handle 2 or 3 or even 4 cases for them in a single day in different venues. We were hearing from our clients that they were able to take on even more work because they knew we had their back in the courthouse."
"We got so busy," says Rinaldi, "that we started running the calendar department in the office, taking requests, talking with clients and matching the cases with our ever-growing roster of available attorneys. The business grew from there."
By 2013, providing coverage in every county in New York State for hundreds of clients was becoming unmanageable. That was when we developed the idea for the Revolution coverage portal. Working with a developer, we started working on nights and weekends to create an online platform that would allow ZR Per Diem and their clients to make securing coverage quicker and easier. It also would allow clients to upload requests for coverage anytime, from anywhere.

"It took a while," says Rinaldi. "We'd never done anything like that before, but it just seemed like the logical next step for the business."
"We always made great customer service a priority," says Rinaldi. "Our reliability and the relationships we built with our clients were what had made us so successful and allowed the business to flourish. We had to find a way to grow while still being able to provide clients with the personalized, fast, easy service they needed and had come to expect from ZR. The portal was the answer."
By 2016, Revolution had been released to a few larger clients and the platform was being developed to take on even more appearances. Topping out the year with over 15,000 appearances covered, Revolution was a game-changer, for ZR and for its clients.
"Revolution allowed us to handle more appearances but it also gave our clients the flexibility to make their requests from their desktop, tablet or phone, at any time, day or night," says Rinaldi. Clients could also communicate directly with the staff, check on case status, receive reminders and track reports, all on the same platform.
"Revolution really allowed us to bring customer service to the next level. Clients can now look at an entire case history, with all of the reports for any appearance booked through ZRPD, in one spot. Instructions to appearing attorneys can be updated, additional documents added, questions asked and answered and coverage, confirmed, rescheduled or canceled, right there in Revolution. We are really proud of how well the portal is working for our clients."
Today, the ZR Per Diem staff of customer service and calendar specialists process coverage requests for an average of 150 cases a day. ZR has expanded its services into New Jersey.
When asked why expand services beyond New York, Rinaldi explains, "It really started with the clients. We had a few clients who were using our service for all of their court appearances in New York but also had cases in New Jersey. They started asking if we could do the same thing we were doing here, in New York, but in New Jersey. We thought about it and it seemed like the next right step. At the end of the day, we are all about the clients. When our clients have a need we do our best to fill that need."
"Honestly", says Rinaldi,"I love what I do. I may not go to court anymore, but I'm doing what I love, which is providing an invaluable service to our clients. I love growing this business and helping our clients build theirs. It's really exciting."
---
Every day, across 81 counties in 3 states, ZRPD is there for busy lawyers, helping them better manage their appearance calendars, avoid the hassle of travel and traffic getting to court, and letting them focus on the work that really matters - resolving cases for their clients.
What could you accomplish in a day if you didn't have to waste time standing in line, searching for adversaries or waiting on judges to have your case heard? Let ZRPD take that burden off your plate and give you back the time you've been wasting on court appearances and depositions.
With ZR Per Diem Services clients have access to our proprietary online coverage portal, 24/7 and to our highly qualified, professional roster of over 300 attorneys and our specially trained staff, here to help you make sure your matters are covered without the frustration of calling tons of attorneys searching for coverage on every case. We vet the attorneys, we manage the appearances, we get clients fast, accurate reports and if an appearing attorney is sick, or has an emergency, we can replace that attorney, still covering the appearance, within minutes.
That is the ZRPD difference.