Connect with ZR Per Diem at these upcoming events!
Regional Events
ZR Per Diem, in conjunction with our partners, sponsor and attend local industry and philanthropic events in the greater New York, New Jersey and Pennsylvania regions.
June 27, 2021 - SUNRISE WALK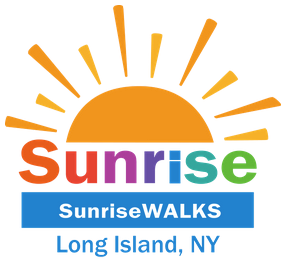 Although many in-person events have been postponed, the SUNRISE ASSOCIATION, a charitable organization helping children with cancer, and their families, find joy through day camps and in-hospital programing, free of charge, has found a way to make its' annual Sunrise Walks fundraising program come to life for 2021.
ZR Per Diems Co-Founder Connie Rinaldi and her family have become Event Chairs, spokespeople and team sponsors for this year's Long Island Walk on Sunday, June 27, 2021. A national event, taking place across the country to raise awareness and funds for the Sunrise Association and it's invaluable services.
In 2020, our team was excited to be involved with Sunrise and helping to raise money for kids battling cancer. ZRPD was creating teams, making t-shirts, raising awareness and gaining momentum on our efforts. But, as with so many other things in 2020, the in person walk was cancelled, although Sunrise found a way to raise 780k with a walk your way walk.
This year, ZRPD is proud to support Connie Rinaldi and her team, The Terrapins, in her efforts to support Sunrise Walks, Long Island.
Join Connie, her family and her Terrapins walk their way to Sunrise Success this June.
Reach out to Connie at connie@zrperdiem.com to donate, participate or talk about ways to support this great organization.