The holiday season is upon us. The snow is already falling and the holiday invitations and obligations are filling up the calendar while visions of vacations in warm, far away places are dancing through our heads. The last thing busy attorneys want to do in December is worry about appearing in court or defending depositions with so many fun and exciting events to attend.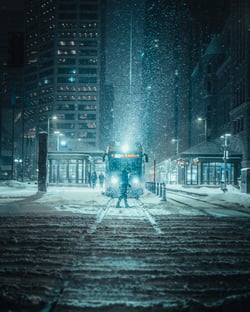 For per diem attorneys, this is a busy time of year as well! Extra coverage is normally requested around the holiday season and there are plenty of cases that need coverage that can fit most per diem attorneys schedules.
That is where ZR Per Diem Services comes in. ZRPD wants to help you to get the most out of all of your holiday cheer by covering your court appearances and depositions, so you can eat, drink and be merry, spending time enjoying friends and family this season, instead of stressing about court.
With court appearance and deposition coverage available, every day, in every court, in New York, New Jersey and select counties in Pennsylvania, ZRPD has you covered. Whether you are heading to a sandy beach, swooshing down some slopes or attending your child's holiday concert.
Please note our holiday hours:
Tuesday, December 23, 2019 - 8 am - 3 PM
Wednesday, December 25, 2019 - Closed
Tuesday, December 31, 2019 - 8 am - 3PM
Wednesday, January 1, 2020 - Closed
If you're looking to get your coverage needs sorted out before the holidays are here, log in to Revolution to make an account and request coverage today!