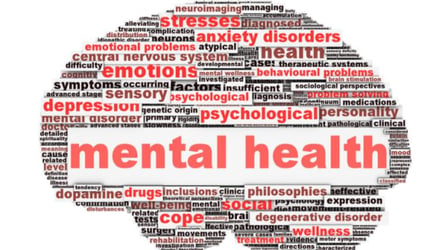 "Today marks a historic step forward in addressing the ongoing mental health crisis in the legal profession," said NYSBA President Hank Greenberg. "Future generations of New York lawyers no longer need to live in fear that bravely and smartly seeking treatment for mental health issues could one day derail their careers."
As you may have heard, last week, Chief Judge Janet DiFiore announced that New York State will remove questions about mental health history from its application for admission to the bar.
"The amended application will no longer ask intrusive questions about a candidate's mental health conditions or treatment history," said DiFiore in her 2020 State of Our Judiciary Address on February 26, 2020 in Albany, New York. "Instead, the application will focus on disclosure of behavior and conduct that is relevant to a candidate's fitness to practice law."
The New York State Bar Association was integral in leading the charge to have these questions removed from the inquiry into one's fitness to practice law, removing one barrier to treatment within the legal profession which has long discouraged law students and lawyers from seeking treatment for mental illness related issues.
As members of a profession with higher incidence of mental health related issues, like depression, stress and anxiety than other groups, the move toward ending the stigma of mental health concerns and treatment is a step in the right direction. The Survey of Law Student Well-Being confirmed the already existing belief within the legal profession that law students and lawyers continue to struggle with substance abuse disorder and other mental health disorders. The survey showed that more than one in six law students screened positive for depression and nearly one in four for anxiety.
The pressure of an already stressful profession is compounded today by an uncertain job market and rising student debt, leaving 42% of surveyed law students believing they need help for emotional or mental health issues. But only half sought assistance.
In addition, more than 63% of students reported that the risk of admission to the bar prevented them from seeking assistance with substance abuse. The lack of treatment is directly linked, states a recent study by the American Bar Association, to the fear that seeking help could pose a threat to bar admissions.
In the profession as a whole, over 31% of respondents to a survey conducted by ALM, feel that they are depressed, 64% deal with anxiety and about 10% are battling alcoholism and over 2% believe they have a drug problem. Of those respondents, 73% think their work environment contributed to their mental health problems and 74% believe that the legal profession has had a negative impact on their mental health over time.
On February 13, 2019, the Conference of Chief Justices resolved, based in part on the US Department of Justice finding in the Americans with Disabilities Act (ADA), that questions about medical conditions as part of a fitness inquiry inappropriately focuses on an application's status as a person with a disability, rather than on the applicant's conduct.
The resolution goes on to say that questions about mental health history, diagnosis or treatment are unduly intrusive, may tend to screen out individuals with disabilities, may violate the ADA and are likely to deter individuals from seeking mental health counseling and treatment. The resolution is explained in detail in this January 22, 2020 feature article published in the American Bar Associations The Professional Lawyer publication, Volume 26.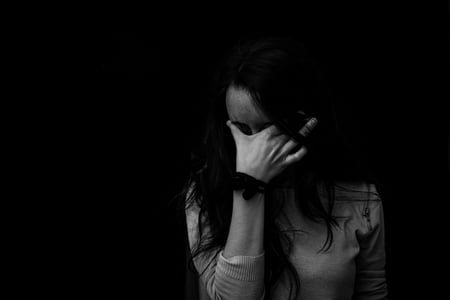 The primary question in New York, under review is question 34, which asks, "Do you currently have any condition or impairment including, but not limited to a mental, emotional, psychiatric, nervous or behavioral disorder or condition, or an alcohol, drug or other substance abuse condition or impairment or gambling addiction, which in any way impairs or limits your ability to practice law?" An affirmative answer prompted the requirement that the applicant provide further descriptive information regarding the condition.
The new inquiry will ask: "Within the past seven years, have you asserted any condition or impairment as a defense, in mitigation, or as an explanation for your conduct in the course of any inquiry, any investigation, or any administrative or judicial proceeding by an educational institution, government agency, professional organization, or licensing authority; or in connection with an employment disciplinary or termination procedure?"
The importance of continuing to strive toward an environment where law students and lawyers are not just free but encouraged to seek help with mental illness and substance abuse issues cannot be overstated. The failure to treat members of our profession is damaging to the individual, the family, the firm, the public and the profession as a whole.
Untreated mental illness and substance abuse takes its toll in terms of impaired cognitive ability, inability to service the needs of clients, neglect of cases, malpractice and in some cases, misuse or mishandling of funds. Know that there is help available to law students and lawyers struggling with mental health and substance abuse issues.
Lawyers Assistance Programs (LAP) in most counties and at the state and national level offer education and confidential assistance to lawyers, judges, law school students and immediate family members affected by the problem of substance abuse, stress, depression and other mental health issues. The goal of LAP programs is to assist in the prevention, early identification and intervention of problems that can affect professional conduct and quality of life.
To find out more about issues of mental health or substance abuse in the legal profession and how you can help or get help, log onto these sites for information: