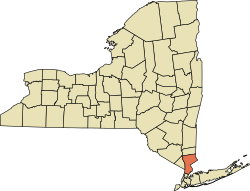 Effective December 2, 2019, Westchester County has implemented a new initiative that applies to all cases scheduled for Preliminary and Compliance Conferences. All parties are to come to all Preliminary and Compliance Conferences with settlement demands (for plaintiffs) and with offers (for defendants) and be prepared to discuss possible settlement.
As part of this new initiative, the Preliminary Conference form in Westchester has changed. The parties are now required to indicate whether the case qualifies for presumptive Alternative Dispute Resolution. All personal injury, collections, and breach of contract cases valued at $50,000.00 or less will automatically qualify for ADR. All subrogation actions seeking recovery of $25,000 or less will qualify for presumptive ADR. The parties can also agree to an early ADR despite the value of this case. If the case is valued at over $50,000 and the parties do not agree to an early ADR, then the parties will be directed to note "non-applicable" in this new paragraph on page 2 of the new PC Stipulation. In an April 2019 press release, the New York State Office of Court Administration released its plan to "revitalize the court system's commitment to Alternative Dispute Resolution." (Read the Press Release Here)
For Preliminary Conferences, the parties are required to check-in at Room 800 as they do for Compliance Conferences. Once the parties are done filling out the PC Stipulation, they will be sent to speak with the assigned Court Attorney Referee who will explain the ADR process and also explain the requirement to come to every Compliance Conference thereafter with a settlement demand/offer. Accordingly, plaintiff's attorneys are now required to come to Preliminary and Compliance Conferences, once reserved for discovery scheduling, with a formal settlement demand and defense counsel is expected to be equally prepared with reasonable settlement offers. In addition, practitioners on both sides of the aisle are now expected to engage in meaningful settlement discussions and authorization to submit to ADR at the Preliminary Conference if the case does not qualify for presumptive ADR as addressed above.
Practitioners are expected to appear in Court with full knowledge of the facts of each case, know the injuries involved, if that is relevant, and the value of the case. They must also have the ability to discuss the possibility of settlement and be prepared to spend longer in the courtroom while handling conferences. As a per diem attorney, I need all of my clients to be aware of these changes and be sure to include this additional information in their instructions to me before the date of the appearance. This information is required so that the clients' interests can be properly represented in Court.
The move toward including more ADR into the court system is in large part a product of Chief Judge Janet DiFiore's 2019 State of Our Judiciary speech in February of 2019 and the Judge's proposal to overhaul New York's Trial Courts that was released in September.

About The Author:

Carol Morris-Fox has over 25 years of experience handling medical malpractice and personal injury matters as well as extensive experience handling products liability; professional and general negligence cases; and foreclosures. Fox has litigated hundreds of cases for both plaintiffs and defendants, handling conferences, motions, depositions, settlement negotiations and trials in the Supreme Courts of the State of New York and in the Southern and Eastern Districts of New York. Fox works in Westchester County, New York.