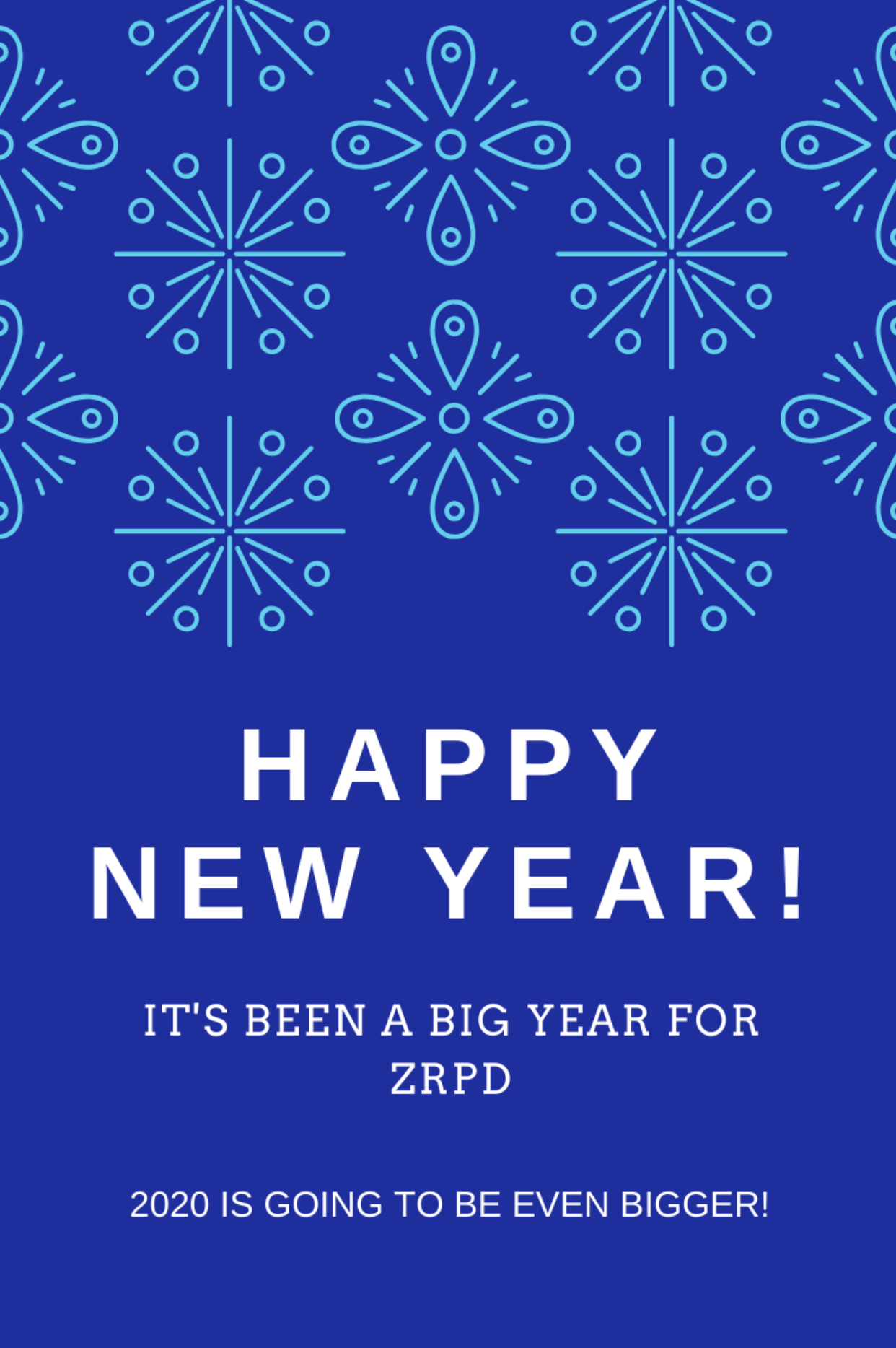 In 2019, ZRPD made huge strides in providing our clients with more value, better service and higher quality per diem court appearance and deposition coverage and we are just getting started!
Before we kick off 2020, we wanted to share our biggest advances, greatest achievements and proudest moments from 2019 with everyone who has made our success possible this year.
After 2 years as partners in providing high quality, professional court appearance and deposition coverage in New York and New Jersey, ZR Per Diem and eLaw integrated their per diem services platforms allowing eLaw clients to seamlessly obtain high quality, professional court appearance and deposition coverage, with the click of a button.
"The integration allows both eLaw and ZRPD clients to request coverage, message our staff, follow their appearances and access reports, using one single platform, which really simplifies the process for clients," says Cesar Zuniga, co-founder and managing director of ZR Per Diem and the creator of the Revolution®️ platform.

"The feedback from clients and per diem attorneys has been really positive!" says Connie Rinaldi, co-founder and managing director at ZR Per Diem.
The changes we've made in 2019 in customer service, technology and per diem recruiting are making a huge difference to our clients, staff and of counsel attorneys who appear on our clients' cases.
"Our clients asked us to make booking coverage and managing their calendars easier and we listened," says Zuniga.
From adding new features to the Revolution®️ platform, like drag and drop document uploads, which saves clients from having to individually upload each document relevant to an appearance request, to providing the Per Diem Ratings feature, which provides clients with a fast and easy way to give us feedback about how their appearances are being handled, we've made excellent customer service our number one priority at ZRPD.
Every improvement we make to the Revolution®️ platform means ZR is making lawyers lives easier and allowing clients to save even more time and money, using ZRPD. 2019 saw appearance reports getting to clients even faster than ever before, often on the same day as the court appearance. Fast reports means better communication with our clients and seamless updates to their clients, Observed Ken Sambucco, ZRPD's operations manager.
Creating the per diem rating feature allowed us to really take a look at how appearances were being handled from the client's perspective and gives us the ability to make changes that immediately address concerns we heard from clients. Sharing those ratings with the per diem attorneys handling those appearances is a game changer in improving quality and service to our clients. We encourage our clients to use per diem ratings as a way of helping ZR Per Diem continue to bring clients the high quality services that they have come to expect from ZR Per Diem.
In 2019, ZR Per Diem introduced per diem services in Pennsylvania.
"The response has been amazing. Adding a third state to our service area has been a goal for a while now," says Zuniga.
We were really excited to roll out services to select counties in Pennsylvania this year. The ability to provide our clients with coverage in three states really helps us do what we do best, provide exclusive, one stop coverage services, saving our clients the time, money and stress involved in searching for coverage across multiple venues. Expanding our service areas allows clients to house all of their coverage requests in one place.
No year-end review would be complete without mentioning the ZRPD staff and our roster of highly qualified of counsel attorneys. These are the people that really deliver the excellent customer service that our clients have come to expect, year after year. Since opening its doors ZRPD has grown from a small staff of 5, handling a few counties in New York, to over 25 employees and more than 325 independent contractor roster attorneys, across 3 states, in over 82 counties, in 2019. New and improved per diem roster attorney recruiting has lead to a more robust roster of professionals available to handle appearances everyday. Our goal at ZR Per Diem is to accept and find coverage for every request made by a client. Whether that request is made a month before an appearance or at the very moment the appearance is happening, ZR prides itself on the ability to handle virtually every appearance coverage request, no matter how short the notice or how remote the court. We couldn't do this without our tremendous roster of vetted of counsel attorneys.
Our ZRPD staff handled over 22,000 court appearance and deposition requests this year alone, in 3 states, in 82 counties, in every type of court. That's almost 20% more appearances than we handled in 2018. And they did this while providing excellent customer service, a seamless coverage process and matching coverage on over 99% of appearance requests. This is what made ZR Per Diem the 2018 and 2019 New York and New Jersey award winning per diem service.
We are looking forward to 2020! In 2020, we plan to continue expanding our products, services and capabilities to bring even more value to our clients. Initiatives are already underway to continue taking client and coverage attorney feedback and turning it into new features for Revolution®️, new and improved service features, faster reporting, and higher quality customer service for our clients.
"Our product is people," says Rinaldi.
Growing our ranks, providing our staff and coverage attorneys with resources, staff development and tech improvements are all integral to the services we provide to our clients. We couldn't do any of that without the people at ZR Per Diem, appearance attorneys who appear on your cases and our clients.
Thank you for a fantastically successful 2019! Best wishes for a peaceful and prosperous 2020!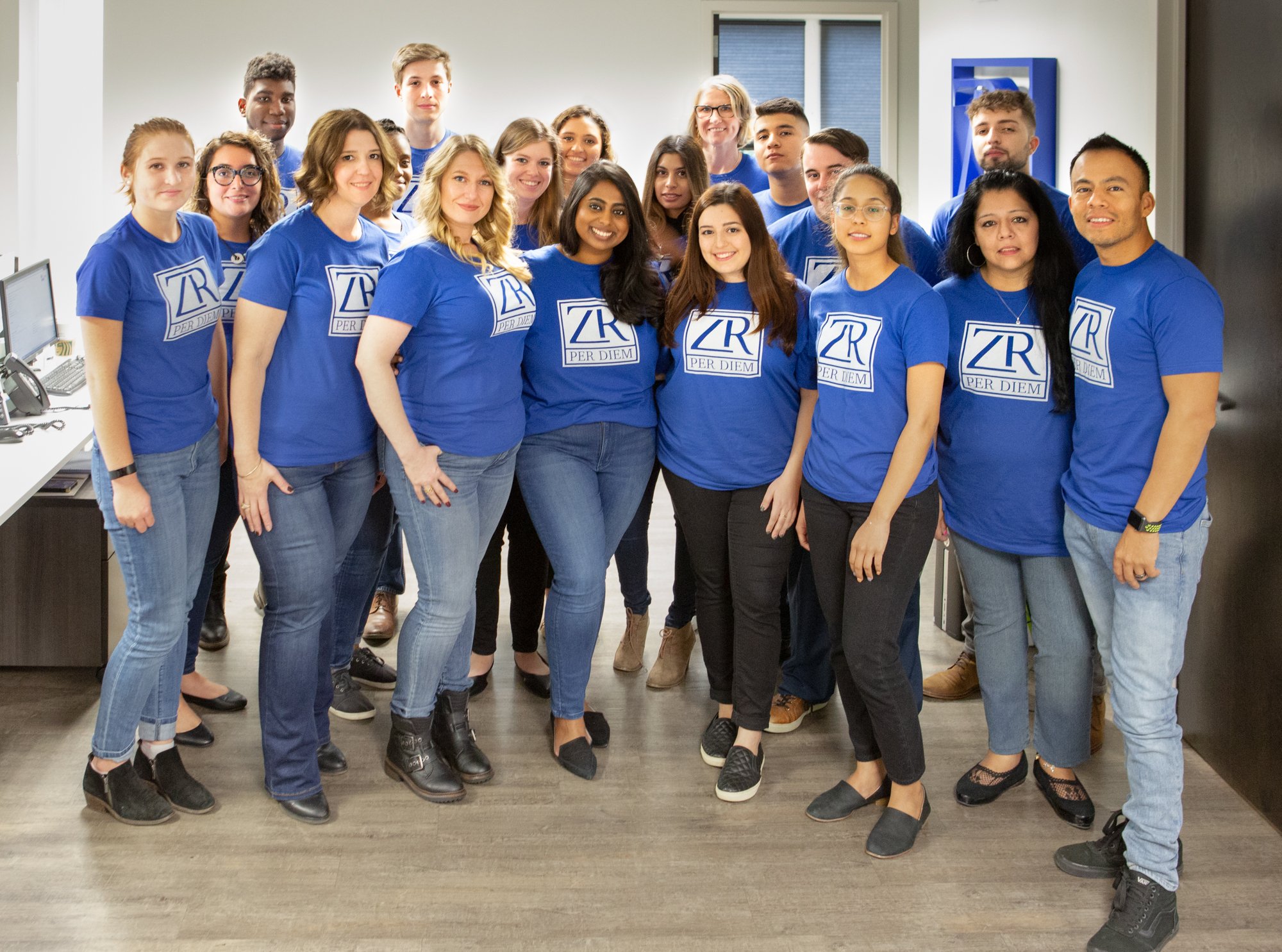 Happy New Year from everyone at ZR Per Diem Services.