The holidays are close and 2022 is coming to an end. We're hopeful our clients and partners are wrapping up a successful year. Here at ZR Per Diem we're taking a look back at 2022 and wanted to share some of our observations of the past year and thoughts about what we can expect in 2023.
2022 was a year of growth for us as the court systems have reopened (finally!) and case backlogs are being addressed. The result is a lot more court appearances, both in-person and virtual.
As we highlighted recently in our blog post ("Increase Utilization Rates with Per Diem Attorneys"), firms are utilizing per diem attorney coverage services to allow them to focus their time and energy on more billable matters.
Per Diem Attorney Coverage is Growing
In 2022, we've seen an increase in coverage requests grow by 165%. Firms are leveraging per diem attorneys more and more, especially for court appearances (220% increase).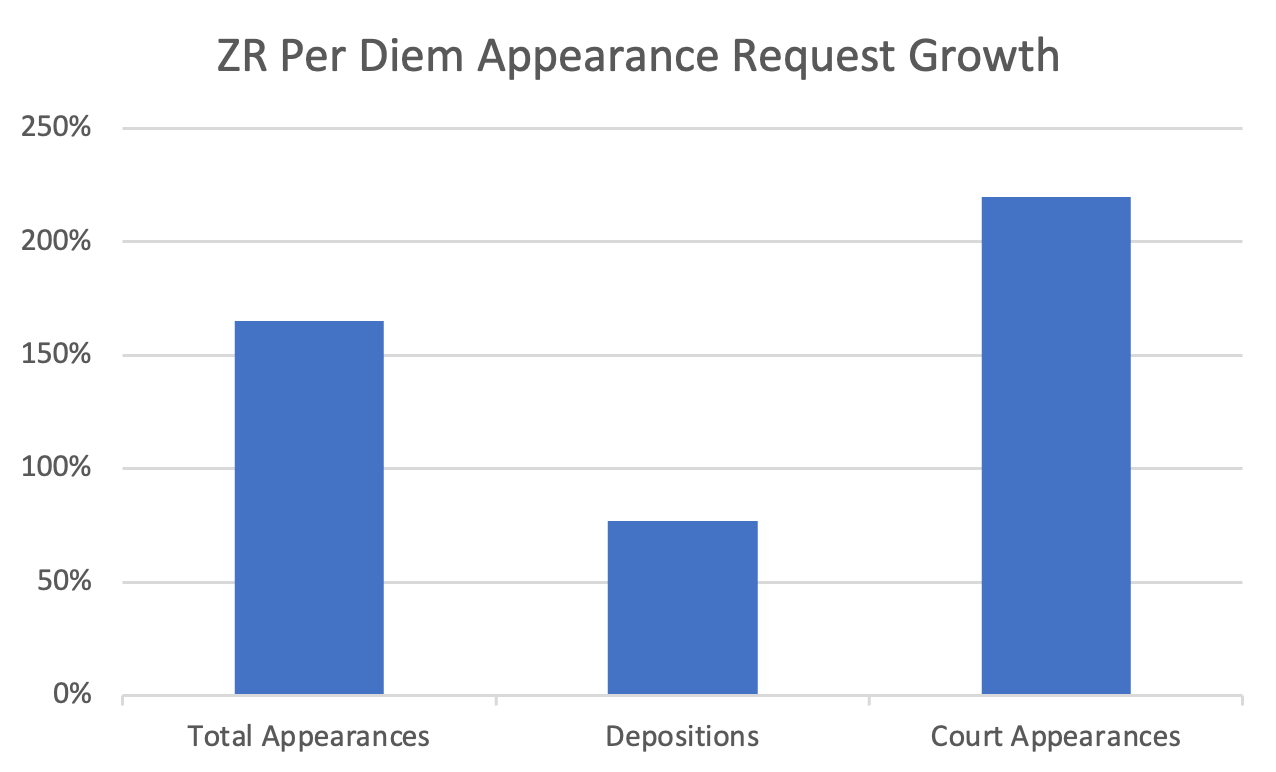 Virtual Court Appearances Are Declining Steadily
One of the reasons that court appearance coverage requests are growing at such a steady clip is that there has been a sharp decline in the number of matters that are conducted virtually.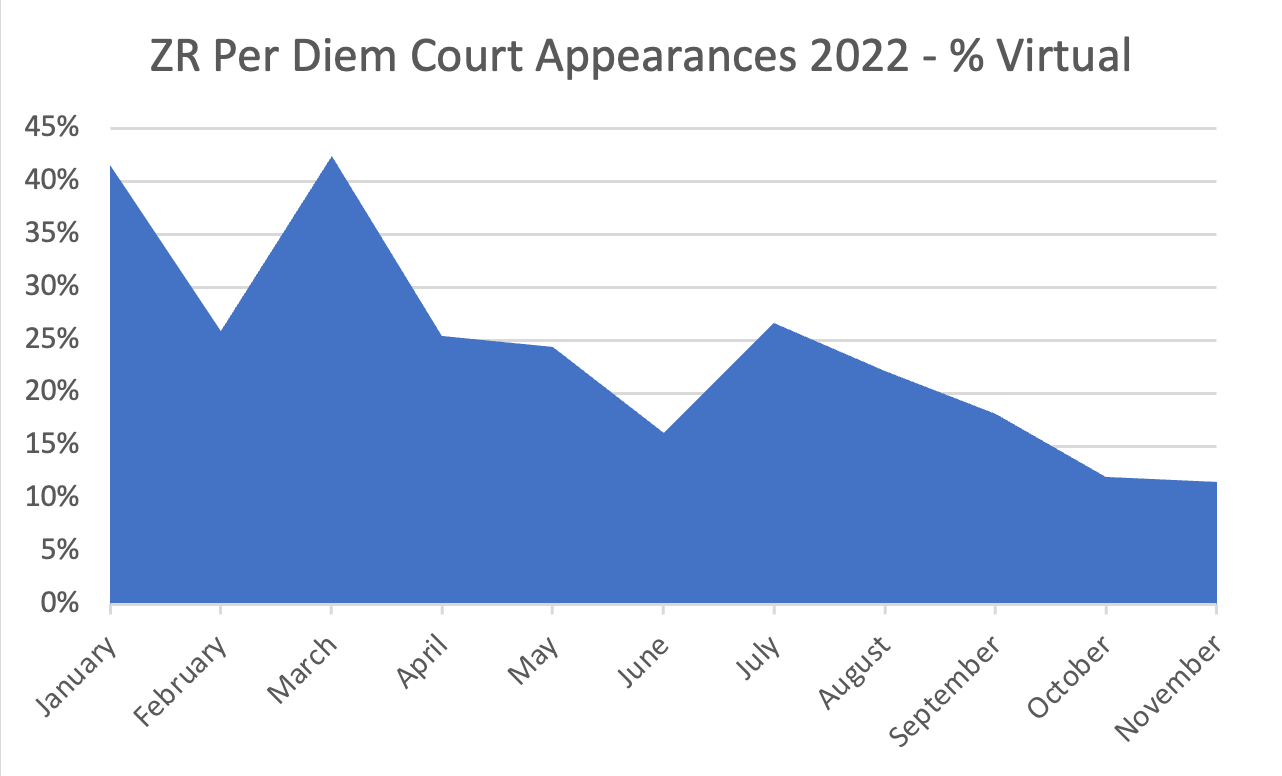 Conversely, depositions are still being handled virtually at a steady rate around 80%.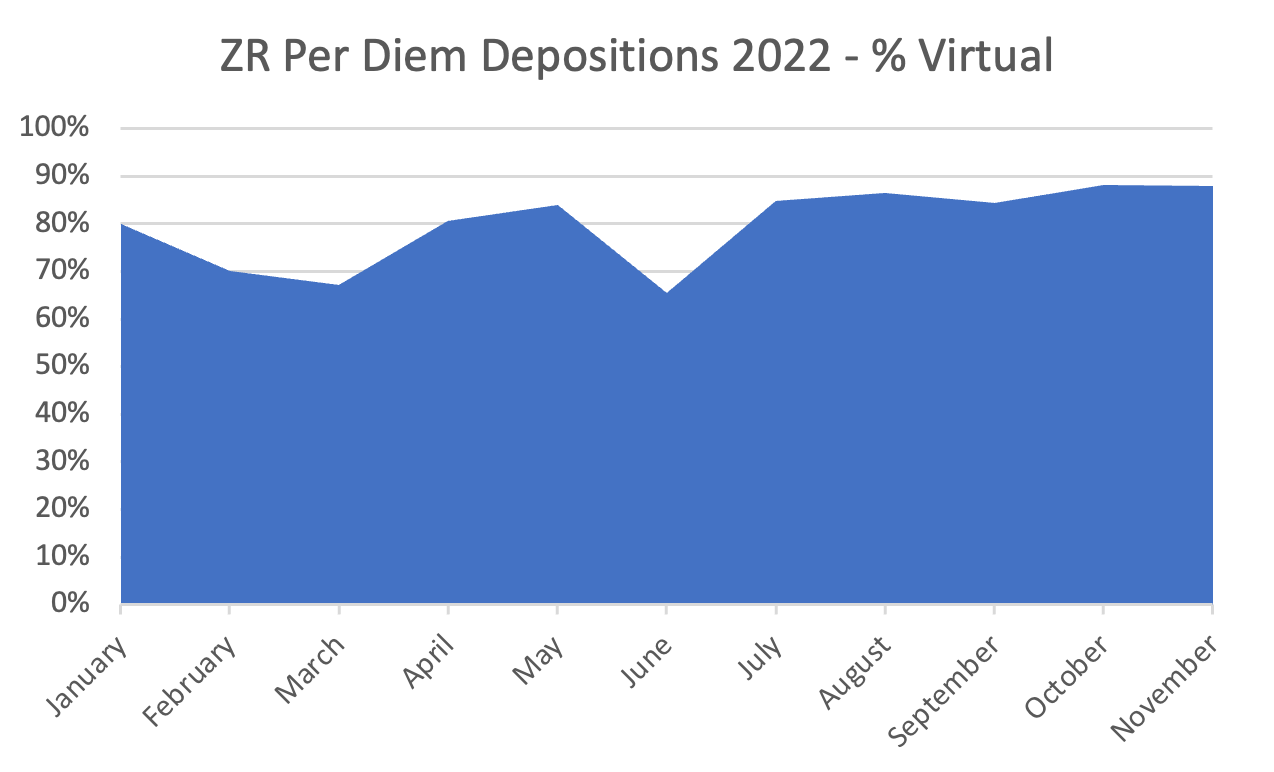 Overall, we're seeing in-person appearances continue to increase while virtual appearances decline.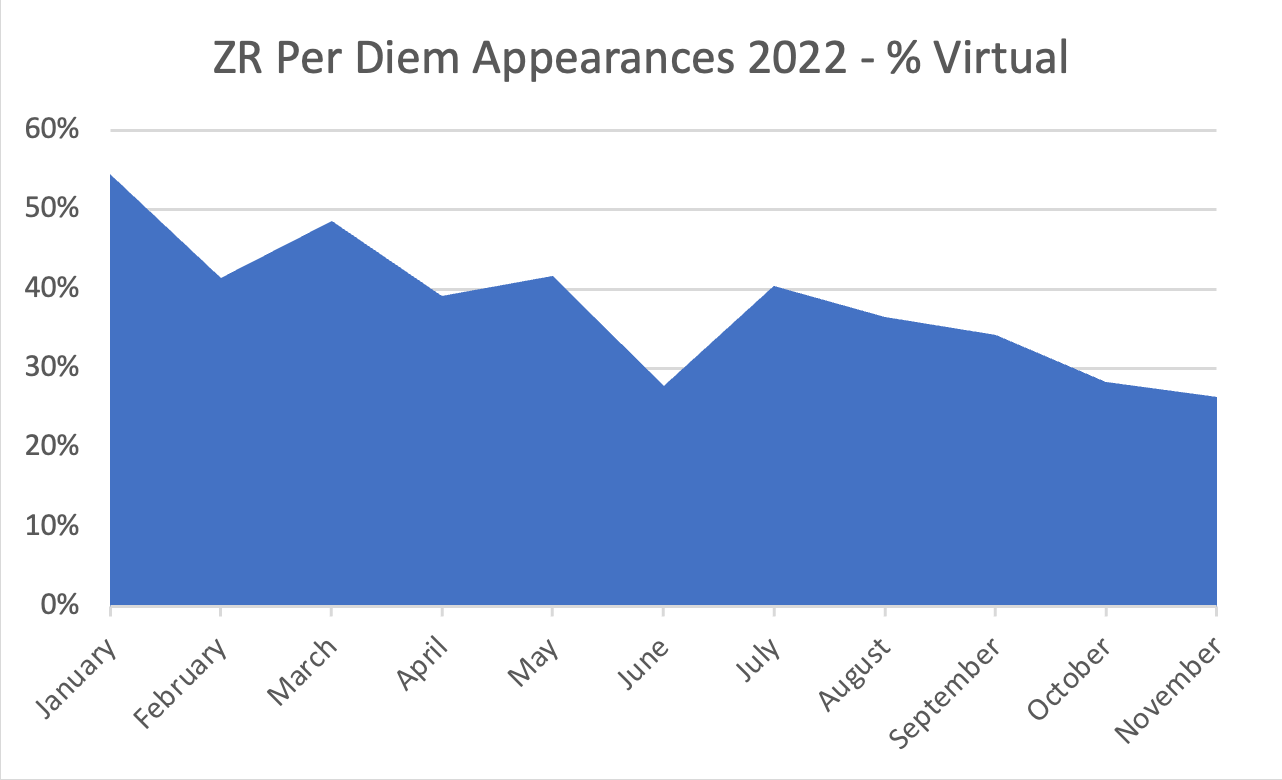 Looking Ahead to 2023
In lieu of another outbreak of COVID-19 that forces courts to close or restrict in-person matters, we see continued growth and usage of per diem attorneys in 2023.
We expect depositions to hold steady in the 70-80% range when it comes to conducting them virtually and we should see court appearances return to almost fully in-person in the coming year.
Savvy firms and attorneys are realizing that per diem attorneys can assist in increasing utilization rates and billable time.
We wish all our clients, per diems and partners good luck in 2023 and hope everyone has a safe and enjoyable holiday season.
---

Interested in using a per diem attorney to cover an upcoming appearance?
Register your free account today in our request management system, Revolution, and submit your first request.